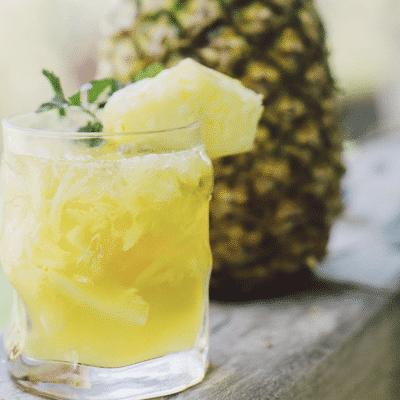 Ingredients
2 oz 1800 Coconut Tequila
2 cups Ice
3 oz Dole Pineapple Juice
8 oz Tres Agaves Organic Margarita Mix
16 oz Margarita Glass
1 slice Fresh Pinapple, Coconut or Lime (optional)
Directions
Add two cups of ice in a 16 oz margarita glass.
Add two ounces of the 1800 Coconut Tequila.
After, add three ounces of Dole Pineapple Juice along with the eight ounces of Tres Agaves Organic Margarita Mix.
Carefully stir with a drink stirrer and garnish your glass with a slice of pineapple or coconut.
Sip and enjoy by the pool or on the go in your hydroflask!
More delicious cocktails